If you are looking for the best, you can rest assured that Bill and Linda are the agents to work with. Their integrity if off the chart and they are super stars in the Real Estate arena for their area. I can honestly say that I would not ever settle for anything less than the service and attention to detail they provide. They rock!
Team Robinson did a great job for us. You guys are 10's instead of 5's.
"The Team was always available to answer questions and keep us on schedule. The Team was very professional and explained things well. They were great at showing homes, seeing what we liked."
Team Robinson was awesome in keeping on top of the Seller's Realtor and making sure the process went smoothly as possible which was rather difficult for this particular sale due to Seller delays. I really appreciate all the effort they put in to help me get into my first home.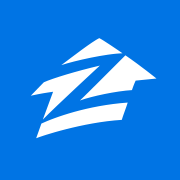 I moved from Orange County. My work schedule was demanding. Bill & Linda went out of their way to accommodate my schedule for showings. The were very professional, listened & always kept in touch about the market and available homes. It was clear that the clients needs came first. I would highly recommend them to anyone buying or selling a home.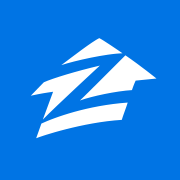 The whole process was great. Professional, caring and genuine. Great folks, can recommend to anyone. Thanks for your awesome work to include consistent open house, securing a great price, and finding the Buyer.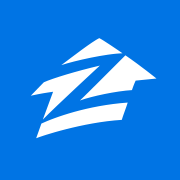 Linda & Bill, thank you for a wonderful experience from start to finish. You and your team were always there for us. Thank you for your patience and time in answering all of our questions and concerns. You help keep the transaction on track and on time. We look forward to many wonderful years in our new home.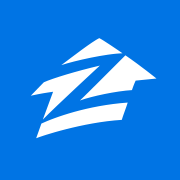 Since I owned the home, but did not live in the home, Bill & Linda were responsive to all of my questions and concerns related to the selling of my Menifee home. With my tenants still in the home, Bill and Linda were still able to work with me to make the necessary improvements and then advertise my home for sale. Remarkably they were able to find a buyer in just one day! They made suggestions that would make the home attractive for future buyers. There was continual and consistent communication with me during the selling process. They were straightforward and honest. I have the highest regard for their work and I would strongly recommend them to anyone is selling their home.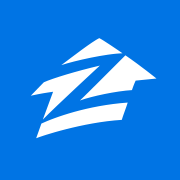 We live in Wisconsin and owned a home in Menifee CA. In recent years we have received numerous solicitations in the mail from different realtors and were impressed by the consistency and quality from Team Robinson. We always felt confident that Bill and Linda possessed the professional ability to handle the numerous complex issues involved in selling a house and would stay on top of any issues that may arise. As an out-of-state seller, these were important issues for us and we were never disappointed. They are proactive, competent & had reliable service providers. Thank you Bill & Linda. We appreciate you and the work you did for us.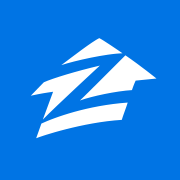 In our opinion the real estate team of Bill & Linda Robinson have no equal. They are a paragon of professionalism. Their responsiveness to any questions we might have had was immediate and knowledgeable. Their knowledge of the local real estate market helped us immensely in setting the selling price for our home. They made the selling of our house a breeze and quite profitable. We would highly recommend Team Robinson to anyone looking to buy or sell a home. We will again call on Team Robinson's expertise in selling another house around the middle of the year. We have every confidence that they will guide us through that sale as well as they did the previous one.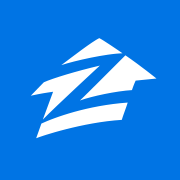 Very, very responsive no matter what day or time. Went over and beyond what I expected. Both real estate transactions went extremely smoothly. I really appreciated getting all paper work on a flash drive. Will certainly make my tax filing so much easier. Lovely people that I am sure I will do business again with.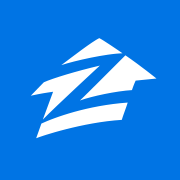 Loved the years of experience these two have. Together they make a great team. Little did we know what a great team we had until we completed our sale and started working with our new Realtor in another state. Team Robinson were hands down the best ever! Thank you for your service, market and real estate knowledge and professionalism. :)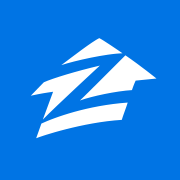 I found Bill and Linda through Zillow and they were fantastic. I worked primarily with Linda and she was very patient. I reached out months before we were ready to relocate and she set me up with a link to homes that met our criteria so I could give her a better idea of what we wanted with the inventory available. When we were ready to look at properties in person, she was great in setting up times and appointments that worked best for us. We purchased a home on our most desired community and could not be happier.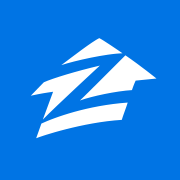 Bill and Linda were wonderful to work with and very helpful through the purchase process. They continued to help me as I took possession of the home and worked on remodeling issues. As a single person, I felt very secure with the Robinson's there every step of the way.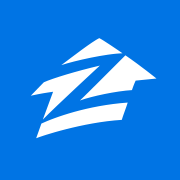 Bill & Linda is what you want in a realtor! There professionalism and knowledge is top notch! There staff is always on top of making sure communication is kept between ourselves and all involved in making sure things go smoothly. Linda & Bill worked hard in making sure that our escrow would close within our home being sold. It was an awesome job! We would highly recommend them to family and friends!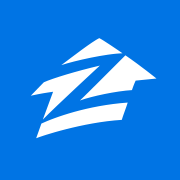 When we met Bill & Linda they were a complete unknown to us but after asking several questions and their answers along with their presentation we felt very comfortable in committing our sale into their hands. From that moment forward they provided excellent service answered any additional questions and kept us informed as the sale progressed. We have bought and sold 5 other homes in the past and none of them went as smoothly as this one. Our house sold in only a few days after going on the market and sold for more than the asking price. I would truly use Bill and Linda's services again.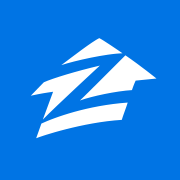 When I first learned that I would need to sell my Mother's house from a thousand miles away, I knew right away that I would need a really good Real Estate Agent. From the first contact through close of escrow, Team Robinson surpassed every hope and expectation I had for this ending well. Specifically I was very impressed when I received a call from Bill within 20 minutes of sending my email inquiry; when both Bill & Linda called the following day to discuss a detailed sales strategy; and with the many calls from Linda that kept me up to date on how escrow was proceeding, and assured me that every detail was being watched and monitored. At every step I knew my Mom's interests were being handled with expertise and professionalism which was a very fair return for the fee she paid. Keep you the good work!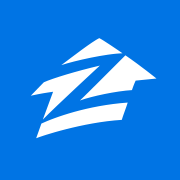 Excellent service and top notch professionals. We had to find a home for my senior Mom. They kept tabs on the market and immediately called if something surfaced that would meet her needs. Of course they found it! From start to finish escrow progressed as they said it would. They kept it on track and us informed throughout!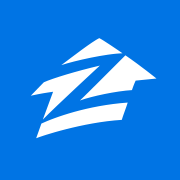 They provided a quick turnaround in all areas. Documents always prompt. Did Regular Open Houses. Kept transaction on track. Would definitely use them again.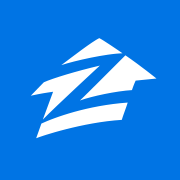 This is the second home Team Robinson has sold for us. Very professional and work extremely hard for their clients. The second deal was a bit of a challenge but their tenacity and hard work got it done. GREAT JOB!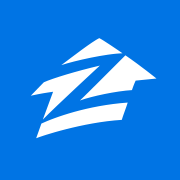 Team Robinson helped us sell a home, and buy a home. All services were good. With their marketing our home sold immediately, and with multiple offers!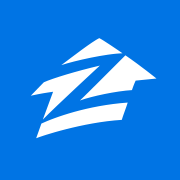 Bill and Linda were absolutely wonderful to work with! They sold my home for full asking price within 2 days on the market! And negotiated a steal on my purchase price for my new home. Linda answered my calls each time, or returned my calls promptly. There assistant Lucy is a doll as well! I will definitely use them again on my next real estate endeavor. That is if they aren't retired by then!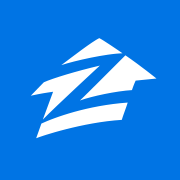 They did open houses and that is where they found our Buyer. You two certainly know your business and do your job with excellence. Thank you for a painless process.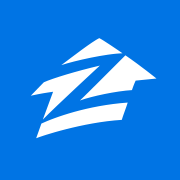 Linda and Bill Robinson made selling my home a very positive experience. They are very knowledgeable, hard working and honest. They were in communication with me daily and always made themselves available to me. They were persistent in their efforts to sell my home. Their commitment was extraordinary. They are very professional! They took care of setting up inspections and getting items fixed. They had open houses where they spent all day greeting people. They contacted other Realtors to come see my home and even picked up a tree for me in Temecula :) They did an awesome job and were with me every step of the way...above & beyond! Thank you both.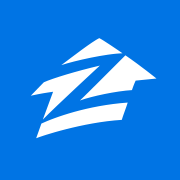 Bill and Linda are extremely professional. They quickly and efficiently hired a professional photographer and gave us great advise to showcase our home in the best way for a quick sale. From open, to close and then assistance for taxes. We found the best team in Riverside County and couldn't be happier!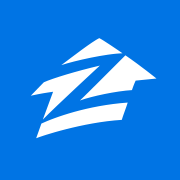 Bill & Linda had been very professional with their dealings with us right from the start.Prompt response every time. Answered all our inquiries, offered their knowledge & expertise in helping us find the right home for us. They were very gracious with their time in accommodating our requests. They've made excellent negotiations on our behalf, very honest in their opinions about pros & cons of the prospective houses. Even went out of their way to help us get our new home cleaned prior to us moving in, which really warmed my heart, & made it an easier transition for my whole family. I will highly recommend Bill & Linda to my family & friends .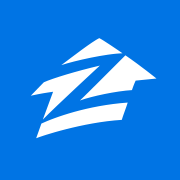 Bill and Linda did an EXCELLENT job in taking over my listing after I had spent several months with another agent who basically did nothing to help prepare my home properly for a quick sale with maximum sales value. During the time with the other Agent I received zero offers. Bill and Linda took over my listing and saved the day. I was a long distance owner of my property. Over the course of 4-5 weeks, they helped me facilitate the entire process of obtaining quotes on the repairs, painting, cleaning and the HOA approval process for exterior painting. They made sure everything stayed on schedule. After 3 days on the MLS, an offer was received and was negotiated for full asking price and went into escrow immediately. My only regret in the process of selling my property is that I wish I would have hired Bill and Linda in the beginning. They are very experienced and professional in what they do. Well organized and stay on top of all aspects of the sale. My best suggestion to any potential client is that they hire Bill and Linda without reservation, You cannot go wrong with the outstanding service they provide!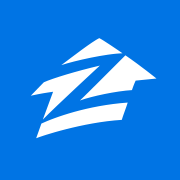 Team Robinson kept in touch throughout the entire process. As an out of state Seller, a lot of trust was put into the Realtors that represented us and the Robinson's went over and above the call of duty. We were very pleased with our experience.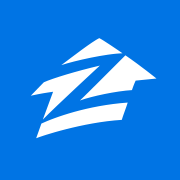 Due to out of state relocation for a dream job, we needed to sell our home. We used Team Robinson. We received multiple offers. They sold our home for over list price in 31 days. They also sold my Mothers home in 4 days. They were "trustworthy and diligent."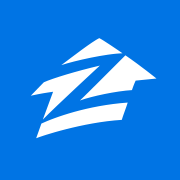 Back story: Waited years for a specific floor plan to come on the market. with their knowledge about the market, Team Robinson knew the home was to be listed. We were able to preview the home before it went live and we submitted an offer on day one that was accepted.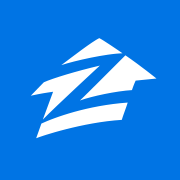 Team Robinson represented me on the sale of my home, a home that I had purchased with their help a little over a year ago. We got a great price only after a year and it sold FAST. They are honest, professional and provide excellent customer service. They were always prompt and great in communication. Thank you for your real estate expertise.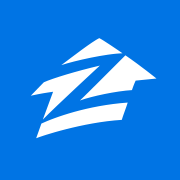 Bill & Linda, not only are you experts at what you do, but you are super nice people to work with. You listened to us, offered your knowledge and advice, kept us informed of the process throughout, and after receiving multiple offers, you put considerable effort into making sure we ended up with the best and most qualified buyer for our property. Thank you for your guidance, for keeping us focused and for doing so with grace and ease. We couldn't be any happier with the entire experience and outcome. You made good use of online tools and communication. Were always accessible by phone, text and email and quickly responded to matters big and small!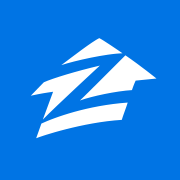 They both went above and beyond on every detail. We were always able to reach them for any reason. They provided a recommendation for a lender and for multiple services we needed before and after the close of escrow...5 star!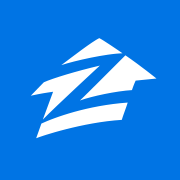 Bill and Linda sold us a home and they have also sold property for us. They are superstars, they always give 110% and go above and beyond the call of duty....... They return calls and you can bank they will take great care of you.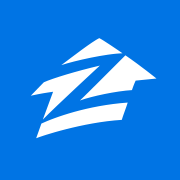 AWESOME!! Selling and buying a home is daunting, but Bill and Linda really made the process go smoothly. They are knowledgeable, thorough, and responsive. They truly are experts in their field! I appreciated their constant feedback and suggestions. They were able to handle our emotional roller coaster with ease and consideration. I will happily recommend Bill and Linda to anyone looking to purchase or sell real estate.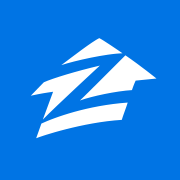 Bill and Linda were a pleasure to work with. They are definitely committed to exceptional service. Bill and Linda are warm, friendly and knowledgeable. Linda was totally available and responded immediately to phone and email questions. They both were patient and ran us all over Temecula, Murrieta and Menifee for months until we found what we wanted. Linda and Bill were also professional and reliable dealing with the offer and closing process. We were out of the area, and we communicated very well throughout the whole process. We would highly recommend TeamRobinson.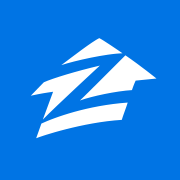 Bill and Linda provided a timely response to every issue that popped up during our sale!! We were very pleased and appreciated their help and knowledge.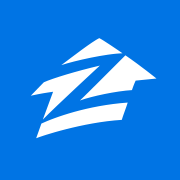 We loved: 1) A "Two for One" realtor team; their team approach insured all bases were covered at all times 2) you knew the community; you helped us price and sell our home at fair value 3) your professional appearance and personalities. The attention you gave us was as if we were your only client…you were definitely a "10" .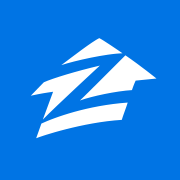 My wife and I purchased out first home with Bill and Linda's help. They made us feel very comfortable and secure in our decision. Being new to home purchasing, Bill and Linda were available at all times for any question we had. I would recommend them to anyone.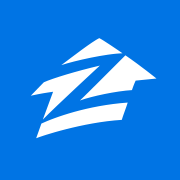 I totally appreciated that you knew better than I what my property was worth and your negotiation skills proved that! Your professionalism is exemplary and the way you handled goings on behind the scenes spared me a lot of worry. Plus your wonderful down to earth manner. Thank you again. You made a potentially stressful experience much easier. Loved your marketing, follow through and keeping me posted and your willingness to do open houses. That is where you found the buyer for my home.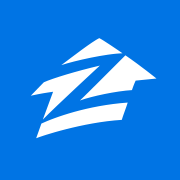 Five star PLUS service. Identified our home the first day on the market, told us immediately, and we bought it. They were always willing to meet with us on a moment's notice.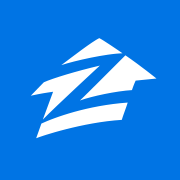 Bill & Linda did a great job in promoting and selling our house. After they staged the house it looked like a model home. They kept us up-to-date on statistics, were always available, very friendly and interested in us and our particular situation.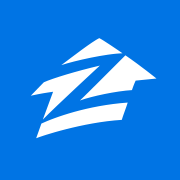 We have owned 13 homes in our 47 years of marriage. I feel this one, my 13th, was the best in every way as far as purchasing real estate. Bill and Linda Robinson worked with my wife and I for almost a year to find the right home in the Oasis in Menifee. I would not even consider using or recommending anyone else. They are real pros and are as honest as they come. RE/MAX is very lucky to have two people like the Robinson's on their team. Thanks for such a great job.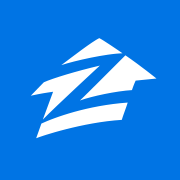 You two were such a big help to me in finding this gem of a house. I love the floorplan, the way it faces, being on a corner, and I love this community. I never thought I wanted to live in a 55+ community, but I feel so safe & happy & comfortable here. Thank you for being so helpful and sending me all the links on the computer to find my new home. I appreciate all the time and effort you both put into this whole process.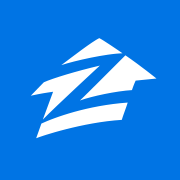 I really enjoyed working with Bill & Linda. They are the best! I moved out of the area before my home was sold. They stayed in constant contact with me….which was greatly appreciated. They really stayed on top of things from managing repairs to ongoing upkeep! Thanks Bill & Linda!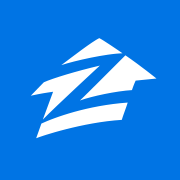 I was extremely pleased with the whole process…( holding open houses, communication, a quick sale at a great price to an individual who came to an open house). A great team!!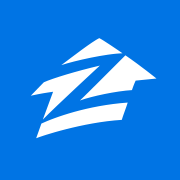 I feel very fortunate to have attended an open house that Bill & Linda were having. I did not purchase that home, but in the process of house hunting I was supported, encouraged and assisted by Bill & Linda until we did find the perfect home for me. Bill & Linda are honest and caring people that are sincere in their efforts to help others. I thoroughly enjoyed our experiences together in helping me find my new home.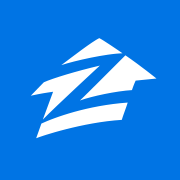 You are the best Realtors we have ever used. We can rely on your service and expertise. Thank you so much for all the help you provided including in caring for our home while we were out of town. We will definitely use you again when needed for the other houses we have. Thank you again for being our friends.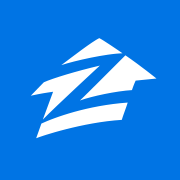 Bill and Linda took on the challenge of our home and immediately gave us a different assessment than (4) other realtors we had interviewed. The main issue was the solar system on our house and its valuation. They did their homework and were able to parlay that research into a much higher potential price than the local comps. The impressive thing was that this turned out to be exactly correct - and while we didn't get our asking price, we did get a very fair final sales price. Through the process, they were quick to respond, throughout and really cared about making the process manageable for our family. Great team - sign them up - they will do well for you.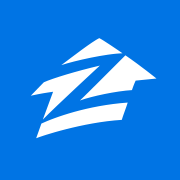 You guys did a fantastic job for us. You negotiated with the Seller's for an extension when we experienced multiple lender delays You were fantastic and we would recommend your services!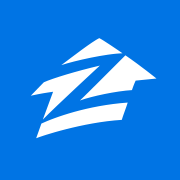 Bill and Linda guided us through the sale of our home in The Oasis with professionalism, marketing expertise, and superb communication. We were attempting to sell our Menifee home & a vacation condo in Oxnard, and purchase another home all within the time frame of 6 weeks!! Linda and Bill were instrumental in making this all come together. They answered all of our questions and concerns promptly. We felt Bill and Linda represented us with genuine caring that we get the best outcome possible. We would recommend Team Robinson without reservation.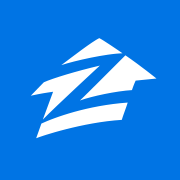 We were more than satisfied with the way TeamRobinson handled the sale of our home in the Oasis. Everything was handled in a professional manner and we were kept in the loop at all times. They took the worry and tension out of selling our home!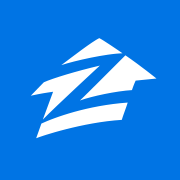 This is our 3rd transaction with Bill & Linda. They gave advice on staging recommendations, to recommendations on improvements that will realize the most value, they go the extra mile to get the best results, they great people. The first offer came in over listing price and set a new neighborhood high-bar.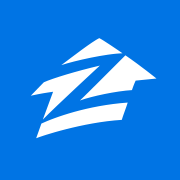 I have bought and sold 8 homes and never had any one as good as Bill & Linda represent me. They were superb in everything they did, and what they did was above and beyond what would be expected. They worked closely with me but allowed me to make the decisions. In summation, they are the best!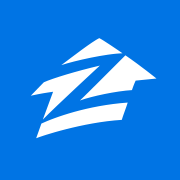 If you are looking for a home Bill & Linda have the kind of knowledge and experience to make it as painless as possible, and always remember finding a new home is very stressful but with this team you will feel like you have all the tools you need to get you into the home of your dreams. We hope now not only do we have a new home, but new friends for life. Thanks again Team Robinson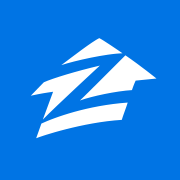 Bill and LInda are fantastic Realtors they are professional and caring. They made our selling experience so smooth and easy. They kept us updated on a daily basis while on the market and during negotiations. They were present for all inspections and appraisal. They checked in during the final days and let us know how the escrow was moving along. Would highly recommend them to sellers and buyers. Thank you so much for everything Bill and Linda.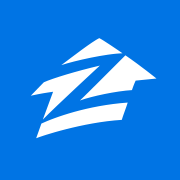 Bill and Linda are the reason that we decided to relocate to Menifee. It was their expertise and knowledge of the area that helped us make the right decision, and we couldn't be happier. They are an honest, friendly, low key "team" that put us at ease immediately - a true winning combination for us! They made us feel like old friends rather than clients. Can't say enough good things!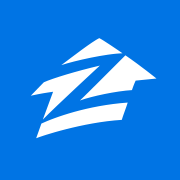 You really took the time to get to know us and find out what we wanted. You got us exactly what we had described. You never made us feel pressured and felt like you wanted to make us happy. Thank you!!
We'll keep you posted for our house warming party!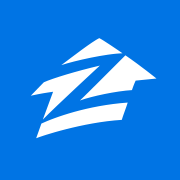 Thank you so much for everything you did for us. You followed up with the other party and kept us informed every step of the way. Your help was very much appreciated. We will definitely be calling you in the future .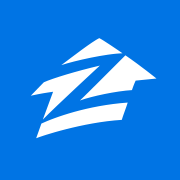 The Robinson's helped my fiance and I with submitting an application on a home. Her customer service skills are beyond words and her follow through is great. She conducts herself in a professional manor yet she is very down to earth. Makes it seem as if we had known her for years.
She will definitely have our business when it comes time for us to buy a house. We could use her expertise in the real estate field. It good to know that there are still people left in this world that appreciate good business ethics and values.
Thank You Team Robinson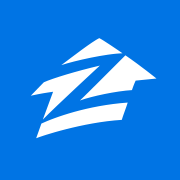 Team Robinson did an outstanding job in helping us acquire our new home. What a team they are!!!! This is the second time we have used them. They helped us sell our home in Menifee in 2013. It was sold in less than a week!! In July of 2014, we decided to move back to Menifee. In the months before our move, we were in constant contact with Team Robinson. This really helped us get an insight to the real estate market and the availability of homes that were on the market. When we move here in July, we knew exactly what we wanted to buy. A big "THANK YOU!!!" to Bill and Linda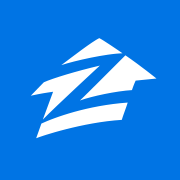 Bill and Linda are hardworking, professionals that will do what it takes to get your property moved. Bill and Linda's advice on prepping my home for sale made it easy to keep ready for showing. Bill and Linda are also very knowledgeable about comps in the area, and will be honest with you on the value of your home (appreciated!). You will enjoy working with Bill and Linda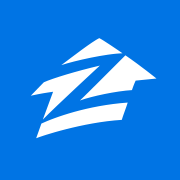 We will certainly mention your names and recommend you highly to any friends if we meet who are looking for a home in your area. Thank you for finding a tenant, making all the lease arrangements, caring for the home and for preparing the home for the transition. Thanks again for your kind services. Let's keep in touch.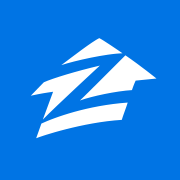 Both Bill and Linda were very professional when we sold our home in Menifee. Linda was extremely helpful in getting us organized to start packing. She made very useful recommendations and went so far as facilitating our packing experience. I would call them again with no hesitation to sell/buy any properties. Thank you Bill & Linda.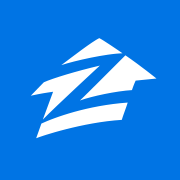 Words cannot describe how lucky we were to work with Bill & Linda. They kept us informed on the process. We can't thank them enough. They both gave 110%. Extremely patient!! :) We really can't imagine getting any better service than this. I would highly recommend them to everyone.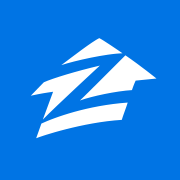 Outstanding service & follow up. While the buyer was still negotiating the purchase they continued to hold open houses in case the sale was not finalized. The loan officer they introduced us to was the best. Everything went very smoothly & without a hitch. I would not use anyone else.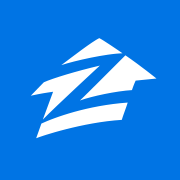 Thanks for all your help on the sale of our home!! Communication was seamless. You kept us informed every step of the way. You regularly hosted open houses. You were familiar with today's marketing technology and provided us with traffic reports that showed the level of interest in our home.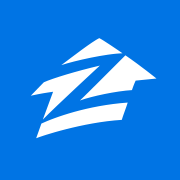 It was a wonderful experience working with you both. Everything was done so quickly and you always kept us well informed.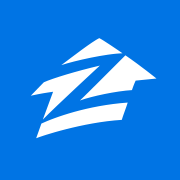 Our experience with Bill and Linda was very positive right from the beginning. Our current realtor was leaving on vacation and located First Fairway Reality to fill in during her absence. Bill and Linda took their time to not only show us houses on the market but showed us neighborhoods and communities to watch for upcoming listings. We were not familiar with the area and they both made us feel very comfortable, enough so that they teamed with our current realtor to locate our new home in Menifee. We found the perfect house! It was a Short Sale aka Really long sale. Not only were they focused on every aspect of the purchase, they communicated every detail and or delay to us about closing escrow. They were very patient and understanding during this stressful time for me. Great work by Team Robinson as they were able to close escrow on this short sale in just 3 months. We recommended Bill and Linda to my sister and brother in law and they also purchased their new home in Menifee! Thank you both for all the hard work you did for all of us and continue to do for the community of Menifee! Also for our new found friendship with you both!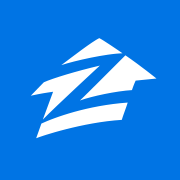 "Team Robinson, Bill and Linda, did a superlative job in the selling of our home in the Oasis community. We felt that they did a wonderful job in every way imaginable. All the paper work, the staging of our house for the open house, and communicating with us on the different aspects of the sale were beyond our expectations. We felt very comfortable working with Team Robinson. Both Bill and Linda went above the call of duty in preparing for our open house. Thanks to both of them, we sold our house much faster than expected. A THOUSAND THANKS or as we say in Hawaii, MAHALO!!!!!!"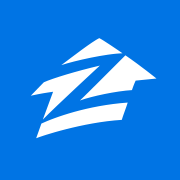 "Our experience dealing with Bill and Linda was positive from signing the listing right through to the final closing. Bill and Linda make a very good team complimenting one another with attention to detail and interfacing with other Realtors in the quest to close the sale. Our sale went quickly and we were given good advice on weighing our options with multiple offers. After we accepted the offer, which ended up as our ultimate buyer, Bill and Linda guided us through all of the steps to keep the sale on track. It is very impressive to see the attention to detail, detail that buyer and/or seller are unaware of. We always felt very confident that all aspects of the sale were well taken care of. We were given the royal treatment and would highly recommend First Fairway to our friends looking to buy or sell. Thanks for the opportunity to tell others how much we appreciated your services.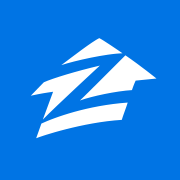 Bill and Linda helped us buy a property that was a short sale. The service they gave us was great. They kept us well informed. A short sale isn't supposed to go that smoothly.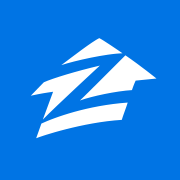 We had about three unsuccessful months of working with various realtors in differing locations east of Los Angeles.
Based on the previous three months experience, we felt that it was necessary to find a realtor that lived in Menifee. We felt that this person would know the community and would be in close proximity to any home we became interested in.
Upon going through the list of realtors I found your ad. During our first phone conversation, I came away feeling confident that I found the help I was looking for.
From then on, it seemed that it would only be a matter of time. Since we living some 2,500 miles away in Georgia, I would have to rely on your efforts in finding a home that met our expectations and needs. Bill, you spent a considerable amount of time going through a long list of homes for us. You went out of your way to assure yourself as well as us that you were going to find the best home you could for us. We are thoroughly pleased with what we found.
We also enjoyed the additional help you provided in finding someone to maintain our lawn while we were still in Georgia. And once we were there, it was a real surprise to receive such a wonderful house warming gift.
We cannot thank you enough for all that you had done for us. We consider you, not just as our realtor, but as true friends.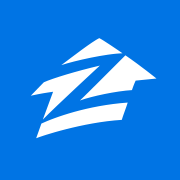 Bill and Linda are the ONLY choice for me in this area for real estate professionals! Their integrity if off the chart and they are super stars in the Real Estate arena for their area. I can honestly say that I would not ever settle for anything less than the service and attention to detail they provide. If you are a seller or buyer you cannot get better than to work with these guys!